Stanley Chester & Albert Ceramics is a pottery company based in Philadelphia, PA.
Holiday Ornaments
Inspired by Christmas movies, sports mascots and other bits of pop culture ephemera, these ornaments are sure to delight even the most hardcore holiday hater.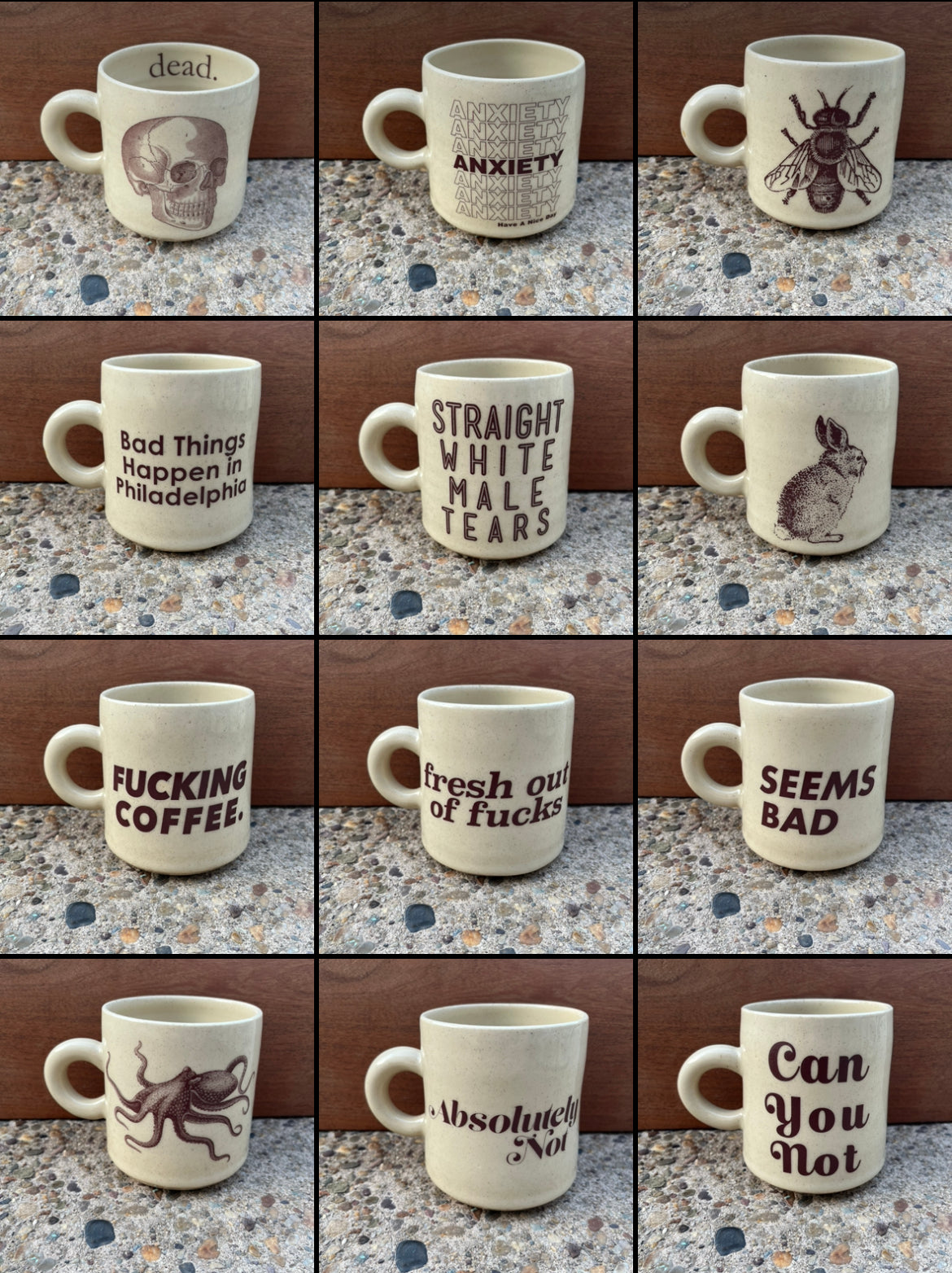 Mid-Century Mugs
Stanley Chester & Albert's best selling stoneware mug. Inspired by your favorite mid-century diner mug, it's ready for your coffee, whiskey or wine (we won't judge).
Browse Mugs